Today is my 16th wedding anniversary. And my son's last day of school before Christmas break. And packing day for our move to Kansas.
Before we get swept up in this flurry of activity, my family and I would like to wish you a Merry Christmas.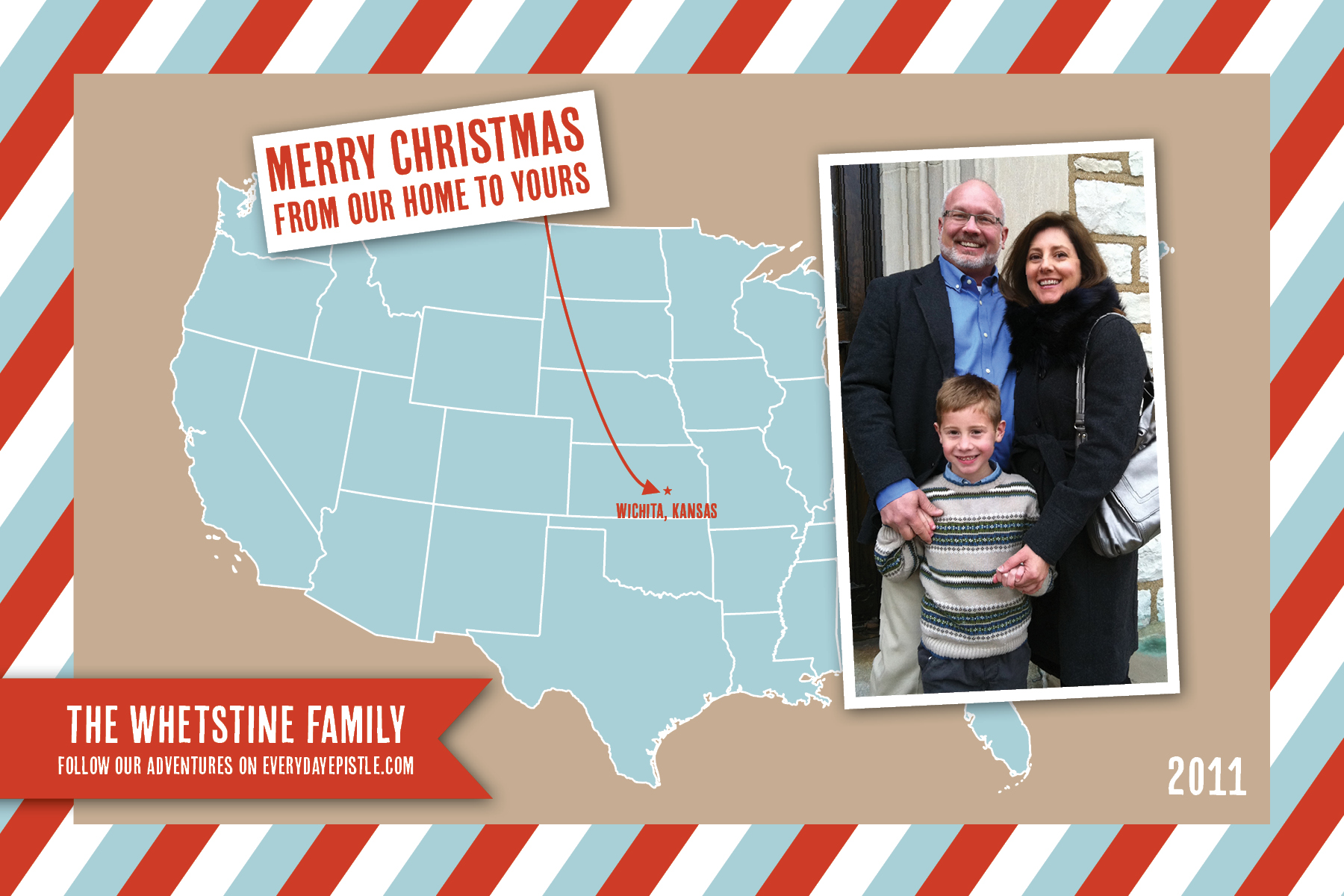 Take courage. Take heart. That is my greeting for you.
When in the hustle and bustle of the holidays you need a shot of brave, sit down. Relax. Read.
Find a smile and a nudge of strength in the next two weeks of Reader's Choice favorite posts.
Better yet, try the Bible. It's been known to instill beauty for ashes, joy for mourning, praise for despair. In it is true peace on earth—peace we can have with God through Christ.
Thank you for reading. I'm humbled and honored that you do.
God willing, I'll see you on the other side of the New Year with a bevy of new posts. You know there's always another story to tell.
The Word became flesh and made His dwelling among us. John 1:14 NIV
God is not dead, nor does He sleep. I Heard the Bells on Christmas Day by Casting Crowns.
Less Ordinary Designs: Sara Luke

Sara Luke of Less Ordinary Designs created the map card featured in this post.

Sara designs awesome cards for awesome people. Featuring more than 600 designs, she customizes, prints and sells though her etsy shop.

Charming designs, joyful entrepreneur, happy customers.

Less Ordinary Designs is extraordinary in my book.

Pin It