Today we reflect on the virtue of simplicity through the words of the Shaker song Simple Gifts by Joseph Brackett.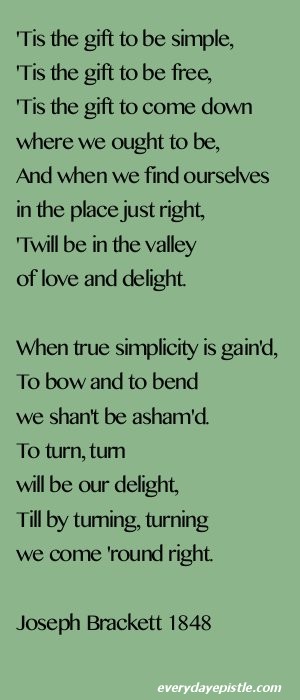 You may recognize the song's familiar tune, a central motif in Aaron Copeland's composition Appalachian Spring.
Brackett wrote Simple Gifts in 1848.


Is simplicity still a virtue today? How so?