FactCheck.org reports 38.4 percent of eligible American voters did not vote in the 2008 presidential election.
Not planning to vote in this one either? Don't want to get involved with politics?
If I can't change your mind, maybe he can.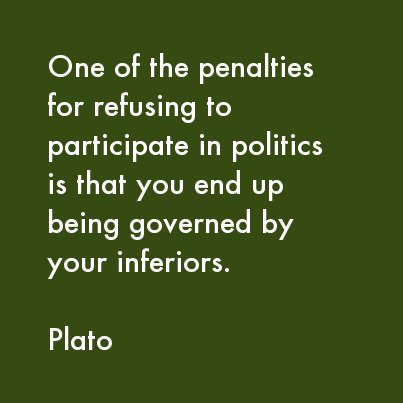 We get out of it what we put into it. We get the candidates we deserve.
Please tell me you're registered and ready to vote. Only 20 more days until the election!