Aimee Whetstine is the author of everyday epistle.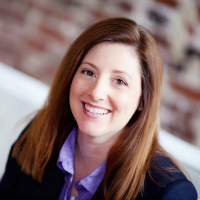 Aimee's writing has been syndicated on BlogHer and featured on other outlets. She was a contributor to Project: Underblog, and she wrote the conservative side of the blog Finding (Un)Common Ground during the 2012 election.
Aimee and her husband Jeff have one son and two dogs. After 16 years in the Heartland, they returned to Aimee's home state of North Carolina. The family enjoys reading. The dogs cannot read yet, but they'll sit for a good story.