Posts have been flying out of here faster than a french fry out of a Happy Meal. Here's a recap of what's been published where, including links you may have missed.
Back on BlogHer
Lisen and I are on BlogHer this week, fearlessly discussing biotech foods (GMOs, genetically modified organisms) and California's Prop 37. Whether you live in CA or not, this measure has huge repercussions for food, farm, and those of us who buy groceries. Please drop by to read the point-counterpoint post and add to the conversation.
Carolina on My Mind

"The
number one reason I'm voting for Mitt Romney can be summed up in two words: North Carolina."
That's the opening line to my post 
Why Mitt Romney Has My Vote
, featured today on 
Project Underblog
. Earlier this week, Project Underblog featured my letter to Facebook founder, 
Dear Mr. Zuckerberg.
Mobilizing Moms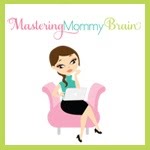 Yesterday my guest post The Mommy Vote Counts appeared on Mastering Mommy Brain. I was honored to write this nonpartisan post encouraging moms to vote. Often we don't recognize our own strength. "Mommy, your vote is wanted and it counts. Your voice needs to be heard in this conversation." Read more in The Mommy Vote Counts.
Yum-O
Our recipe series of what to eat instead of hot dogs continues. We've cooked up two delicious meals so far, Tex Mex Lasagna and Crockpot Southern Greens. Expect more to come.
Love to North Dakota
My blogging sister Katie Pinke had a little surprise this past week. Her blog's URL was mistakenly listed as expired and sold to someone else! Her blog of five years disappeared. Fifty hours and mountains of frustration later, her blog was restored with a new URL—just in time to launch a new series North Dakota November. Please go by and give Katie some blogging love at ThePinkePost.com. I'm so glad she's back online.
Polar Opposites
A special thank you to those of you who subscribe. I appreciate you sticking with me through a WordPress glitch that temporarily stopped email updates. For those of you who don't subscribe yet, it's easy and free. As a bonus, you get to catch my misspells and typos before I do. For example, the emailed version of Should Christians Vote? instructed voters to go to the poles on November 6th rather than to the polls… Now wouldn't that be a hoot?
That's all the news that's fit to blog today. Rest up this weekend. Next week promises to be a doozie!
The Lord gives strength to His people;
the Lord blesses His people with peace. Psalm 29:11 NIV
Love Me Good by Michael W. Smith.
Have a great weekend!