In a small town in another state, a 19-year-old woman finds out she's pregnant. She lives with her widowed mother and has little money. Her baby's father has abandoned her. The shame of her community presses down on her.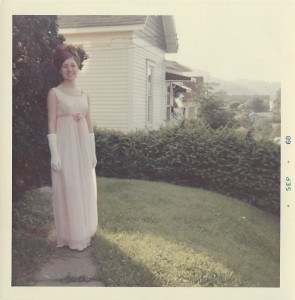 The year is 1970. Unwed motherhood isn't worn as a status symbol by celebrities. Single parenting isn't the norm. There are no support groups or pregnancy centers. No 3-D ultrasounds. Abortion is illegal.
If her pregnancy had happened three years later in 1973 when Roe v. Wade legalized abortion in the United States, I wonder if that young woman would have chosen to abort her baby. If so, you wouldn't be reading this.
That woman was my mother and I was the baby she carried.
Had abortion been legal in 1970, my mother would have been a prime candidate. Poor, unmarried, young, alone, afraid. Strong voices might have coached her choice. She wasn't ready to parent. She couldn't support a child. Why not just take care of this matter now?
Fast forward 25 years. My mother was in the fight of her life against cancer. Had euthanasia been legal in America, she would have been a prime candidate for physician-assisted suicide. There was no treatment for her disease. Strong voices might have coached her choice. Why burden her family and the system? Why prolong the inevitable?
My mother was my best friend, compassionate and kind. She died before I, as an adult, could ask her what it was like for her when I was born or what it was like for her to knowingly approach death at age 45.
She died before she could tell her story. I don't want to do the same.
If Guttmacher's statistics are anywhere near accurate, someone reading this is a mother or father whose child was aborted. I have no interest in condemning you. You made a legal choice in a heartbreaking, maybe even desperate situation. You may have felt coerced or kept in the dark about what was truly happening. You may harbor regret, sadness, anger, grief, or you may be numb to the experience. There is healing and forgiveness in Christ for you just as there is for me.
Look around. A lot of people are missing who are supposed to be here. It's estimated more than 54,000,000 Americans have been legally killed by abortion since Roe v. Wade. We cannot comprehend all that was lost with those lives.
My heart aches for what my mother went through and what others face. But killing people is not a life-affirming answer. Not for the child, the parents, the disabled, the elderly, the terminal patient, our families, or our society.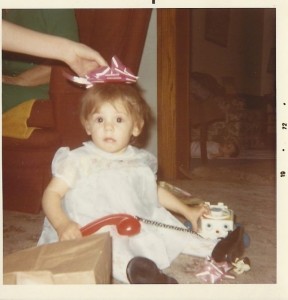 What if we as a nation find ways to care for parents in crisis pregnancies and protect their babies' lives? Can we resist the deception that euthanasia and abortion give us control without consequences? Will we hold fast to God's timing in life and death? What does it say about the value of our own lives if we don't?
I never asked my mother if she was glad she had me; I didn't have to. Her love, courage, and sacrifices for me told me she was. My husband and son are also glad, and if my dog could speak, she'd tell you the same. And me? Am I glad abortion was illegal when my mother was pregnant with me?
Yes. Unapologetically, yes. I am thankful for life. Are you?
Speak up for those who cannot speak for themselves;
ensure justice for those being crushed.
Yes, speak up for the poor and helpless,
and see that they get justice. Proverbs 31:8-9 NLT
This is Your Life by Switchfoot.
Who are you missing? What's your story?




Who will you tell?
Today is the 40th anniversary of Roe v. Wade, the Supreme Court case that legalized abortion in the United States. Later this week, I'll participate for the first time in the March for Life in Washington, D.C. I'd appreciate your prayers.