When Aimee invited me to share a post about my family, I struggled with what I wanted to say. Any family is more than one story.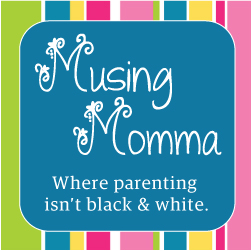 We are each a million stories. Which one do I tell? Even narrowing it down to writing about my experience being in a multiracial family and what that has meant for me leaves so many possibilities to choose from. This is just one part of our experience.
I am a white woman married to a black man and the mother of two biracial children (two beautiful, amazing, radiant children, if I may say so). Being so intimately connected to two different cultures through my family and sorting through what that means for us is a blessing. It challenges me to look more deeply at my own attitudes. It pushes me to try my best to figure out what race means and what it doesn't. And because of the implications for my children, I'm attuned to subtleties of racism that I may have remained oblivious to otherwise.
By virtue of my family, race has moved from a somewhat intellectual issue to a very personal and emotional one. I can't speak for other mixed race families, but I have talked to many other white mommas of brown children and I believe that my experience—the eye-opening transition and becoming more sensitized to all the ways that racism manifests—is one that many of them share.
Over the past decade, I've wrestled with the knowledge that what others think and believe about me and about my family may be based more on skin color than on fact or fairness. People passing by may not think to themselves, "There's a couple with graduate degrees and good jobs, who have been together for a rock-solid 14 years. Look at those sweet boys they're working so hard to raise right." Filtered through stereotypes and preconceived notions, their judgments may be, well, less flattering.
As someone who has always cared a little too much what others think and taken pride in her smart-girl, good-girl image, the idea of someone thinking poorly of me or my family was something I struggled with and sometimes still do. (Feel free to read more about that here.) But that struggle has pushed me to really think about how we all deserve to be treated with the utmost compassion and respect as we move through life, regardless of our back stories. It's easy to pay lip service to that belief, but it's another thing entirely to fully grasp and practice it.
In the four walls of our home, we don't think much about race. We think about what we're having for dinner and whether our kindergartener has done his homework. We wonder if we're being too strict and then we wonder if we're being too lenient. We snuggle up and read stories at bedtime. We give baths and we say "I love you" and we play trains on the living room floor. In short, we do what families do.
But there are concerns I have that, if my kids were white, wouldn't even be on my radar screen.  There are things I do because I am always trying to make sure my boys have a strong, healthy sense of self, one that will fortify them against the racism they will inevitably experience.
I make sure they feel positive about being black and about their appearance as black children—their curly hair, their brown skin. Somewhere along the way society will tell them these features are less than desirable, and I want them to know that is a lie.  If you've ever gone to your local store to look for a black action figure for your child, you know that they're not easy to find. I worry about what message this sends my children. With limited success, I look for children's television shows and movies with African-American boys in lead roles because I know that "you can't be what you can't see."
I worry about the impact of stereotypes they'll be exposed to once they move beyond children's programming. Research shows that media does affect how African-American children feel about themselves. I point out positive black role models everywhere I can—their father, the President, in a story on the news—hoping those examples prove to be a more powerful influence than limiting stereotypes.
I go out of my way to make sure my children's teachers know that my husband and I are involved and invested in their education, because I worry that if the teachers don't know us, they'll expect less of my children than they do of their white peers. It's a reasonable fear, because research has shown that teachers often expect less of black students, even if they don't realize it.
I dread the day that my children are insulted or rejected on account of race because I know that they are loving, curious, imaginative, and downright amazing souls and the idea that anyone would not see that based simply on the color of their skin just breaks my heart. And I dread the day that another parent doesn't want their child to date mine. And, chances are, that day will come. We've come a long way with the rise in interracial relationships in this country, but we still have a long way to go, especially with respect to feelings about black-white marriage. (Check out this 2012 Pew Research article summarizing U.S. Census statistics and attitudes toward interracial marriage.)
When I hear about someone not wanting their child to date a black person or be friends with a black classmate, I just want to grab them by the shoulders, look them in the eye and say, "What do you mean? Are you telling me that this boy I have loved and nurtured, just as you have loved and nurtured your child, is somehow not good enough? That my beautiful child is less than your beautiful child?" I wonder what they would say. Imagine someone telling you that your child is not good enough for theirs, not because of anything he or she has done, but simply because of the color of their skin.
I worry about racial profiling and how it will affect my boys. I consider that if my little one continues to be off-the-charts in height, he won't just grow up to be a black man but he'll grow up to be a big black man—and it scares me what that could mean for his safety as he moves out into the world. The death of Trayvon Martin shook me to my core, as it did so many parents of black children, because I realized that could be my child someday. I worry about what happens when they must step out of this bubble we've built around them and into the real world.
These are things I probably wouldn't worry about if my children were white. This is how I know race still matters and in unfair ways. We have come a long way, but we still have a long ways to go before racial and cultural differences are pervasively seen as something to be celebrated and appreciated, rather than the basis for division and discrimination.
The beauty of raising young children is that they are a living example that race is a social construct, not a biological truth. I see how accepting my children are of people from different backgrounds, because no one has taught them otherwise and because my husband and I are doing all we can to ensure they hold onto that belief. They notice skin color, but without judgment or assumption.
We can't change problems if we don't recognize them. My family experience has pushed me to examine my own biases and being more aware means I can make more conscious choices over what I believe and what I feel.
If things are going to change, we have to open our hearts and be willing to learn. We need to seek out different perspectives and really try to understand the impact of our history on the present. For those of us who are white, we must be willing to examine our own biases and acknowledge where our skin color has afforded us privileges we may not deserve, and we have to be willing to do something about it.
Read more at Musing Momma about Ellie's experiences from how her interracial relationship has shaped her identity to debating whether to change school districts to conversations with her sons about race. She also features other multiracial families who are gracious enough to share their experiences. Ellie highly recommend the online magazine Multicultural Familia and their list of favorite sites on race and culture as good places to learn more.
Thank you, Ellie, for sharing your story here!
photo credit: Lubs Mary. via photopin cc
photo credit: werthmedia via photopin cc